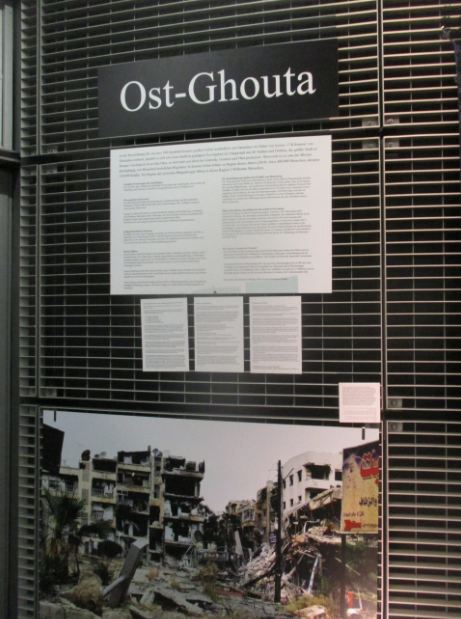 "Childhood Between Rubble"
Photography exhibition, Tübingen city, September 13, 2018.
The exhibition of daily life in Eastern Ghouta was open for 23 days, closing on October 5, 2018. 
Over 120 people visited the exhibit on opening day. As my friend Ahmad described the photos on the walls, he finally found a way to answer to a question that he had been asked by people in Germany since first arriving as a refugee in 2015: "Why are you here?"
Many people don't really know what is going on in Syria, we realised, so, after seven years, at the time, we were still explaining to them the reality of our Revolution against the dictatorship in Syria and our struggle for democratic rule, one in which Syrians can live in freedom, peace, and dignity without being ruled by war criminals such as Assad.
Over 2,200 visitors, including 120 university students, visited the exhibition.
It was a great opportunity to be in touch with the people of Germany to discuss the events we had lived through and the stories of refugees. We thank them for their solidarity with us and their belief in the right of Syrians to live without bloodshed.
Organised by: Ahmad Salah and his team.